Lauretano Sign Group is a full service sign company that fabricates and installs sign projects throughout the World utilizing its proven network of sign partners. Firmly established as a leader in the signage identification field for over 75 years, our innovative design and production capabilities, together with our wide-ranging service and installation network, have earned us a reputation for excellence in the industry.
From initial design through installation, from a one-of-a-kind custom sign to a nationwide identification program, whatever your signage needs, our pride and professionalism are your guarantee of the finest quality product.
With over 75 years in business, Lauretano Sign Group is committed to doing anything it takes to make sure all our projects are successful.
LEAN MANUFACTURING
To better serve our customers, increase our flexibility, and decrease our lead times, Lauretano Sign Group has undertaken a rigorous process of continuous improvement using Lean Manufacturing and Flow Management methodologies. Utilizing these state of the art techniques and ongoing real time process management and control, enables Lauretano to increase our productivity, decreased lead times and maintain high on time performance.
LED SIGN LIGHTING
LED lighting has become a specialty at Lauretano Sign Group. Our cutting edge LED technology assures that our clients will benefit from our highly reliable and energy-efficient signage. Retro-fitting existing signs with LEDs may save up to 83% of the kilo-watt hours over the energy consumption of an existing sign. And, the durability and longevity of LED lighting will make it virtually maintenance-free which is not the case with neon lighting. Contact us to learn more about the benefits of LED signage.
RESPONSIBLE RECYCLING TECHNOLOGIES
Lauretano Sign Group recognizes the need for all industries to reduce their impact on the environment. Our recycling policy is proof of that fact. Lauretano Sign Group and its affiliate subcontractors recycle 100% of our un-used materials. Any hazardous materials, such as the neon and lamps which contain mercury, are sent to recovery facilities that will properly process and reclaim these materials for re-use. All materials are processed in their appropriate facilities and in accordance with all federal and state regulations to ensure that the highest quality standards are adhered to. Lauretano Sign Group recycles:
Metals
Plastics
Electronic sign components
Glass and lamps
Industrial chemicals
Wood crating, batteries, computers, misc. electronics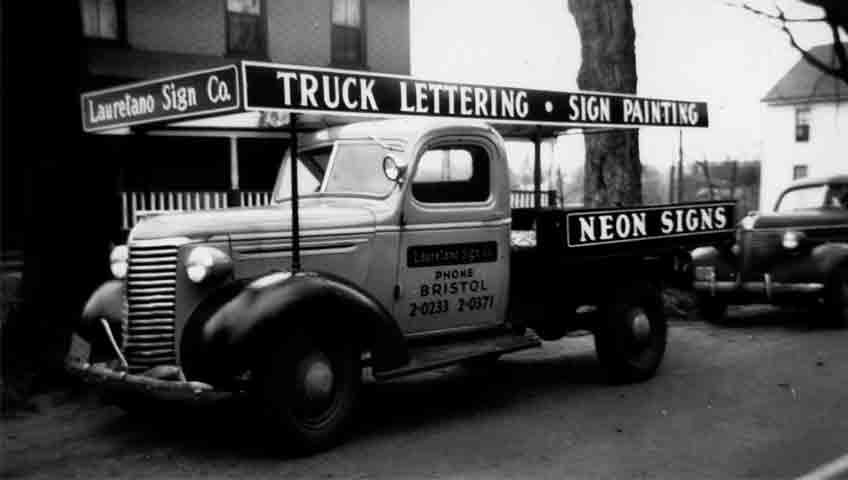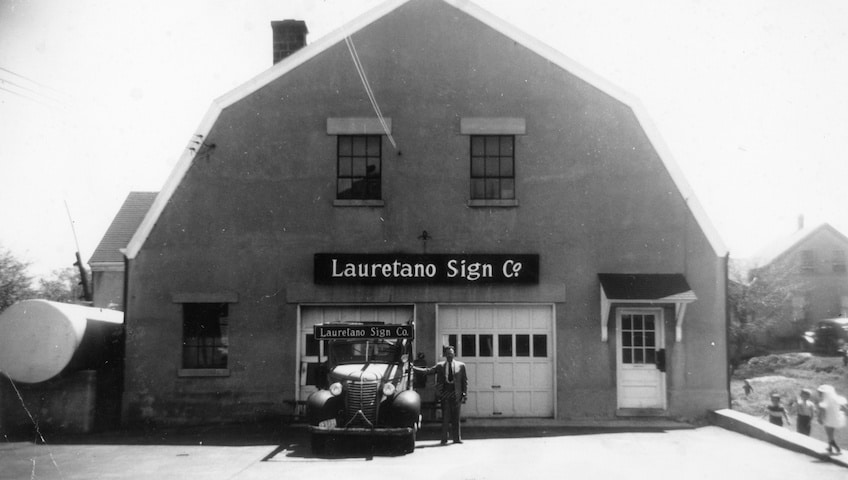 "With over 75 years of experience and history, Lauretano Sign Group stands on the forefront of the sign industry"