LEADER IN THE SIGN INDUSTRY SINCE 1946
Global Rebranding
Experts
A SIGN INDUSTRY LEADER SINCE 1946
GLOBAL
REBRANDING EXPERTS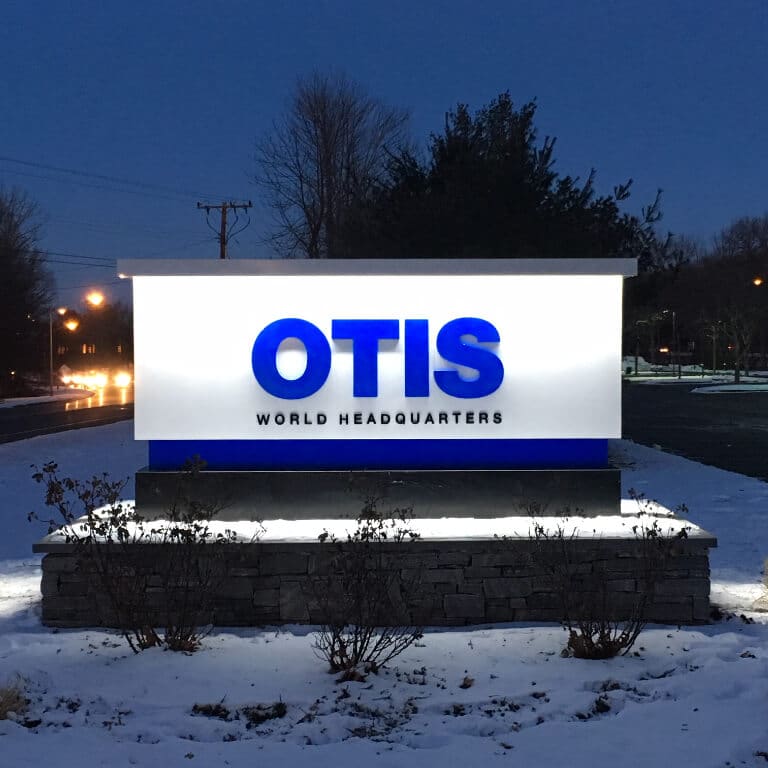 Rebranding is what makes Lauretano an undisputed leader in the sign industry. Our account executive, project manager, design and engineering professionals, as well as a logistics team, are assigned to every project to make sure each detail is addressed.
Our highly trained and experienced team will coordinate every part of your program from the initial survey to the final installation. We track your program from start to finish providing excellent "real time" status reporting to you every step of the way.
​
Our permit analysis protocol, along with our extensive on-site survey audits, ensure that your project conforms to all field conditions including landlord approvals and municipal compliance. Our legacy of highly trained craftsmen using state-of-the-art equipment and technology along with our outstanding quality control protocol is our assurance of providing you the highest-quality product at the very best value.
Lauretano has one of the best "boots-on-the-ground" installation networks all over the world. Our installers must meet all local code requirements along with our extensive safety training compliance program. With qualified technicians and installers located on every continent we ensure that wherever you are located, Lauretano has the capability to execute your sign installation to meet all quality, safety and municipal requirements. ​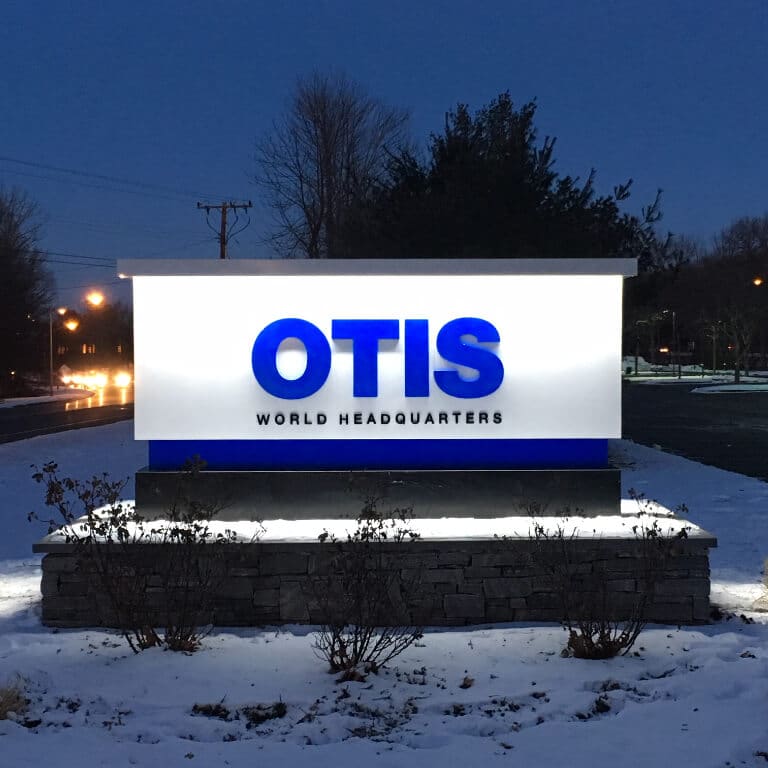 Rebranding is the process of changing the company image and the way the company presents itself to its customer base.
On average, companies change their corporate identity every 10 years.
The top reasons to rebrand with
Laurentano

: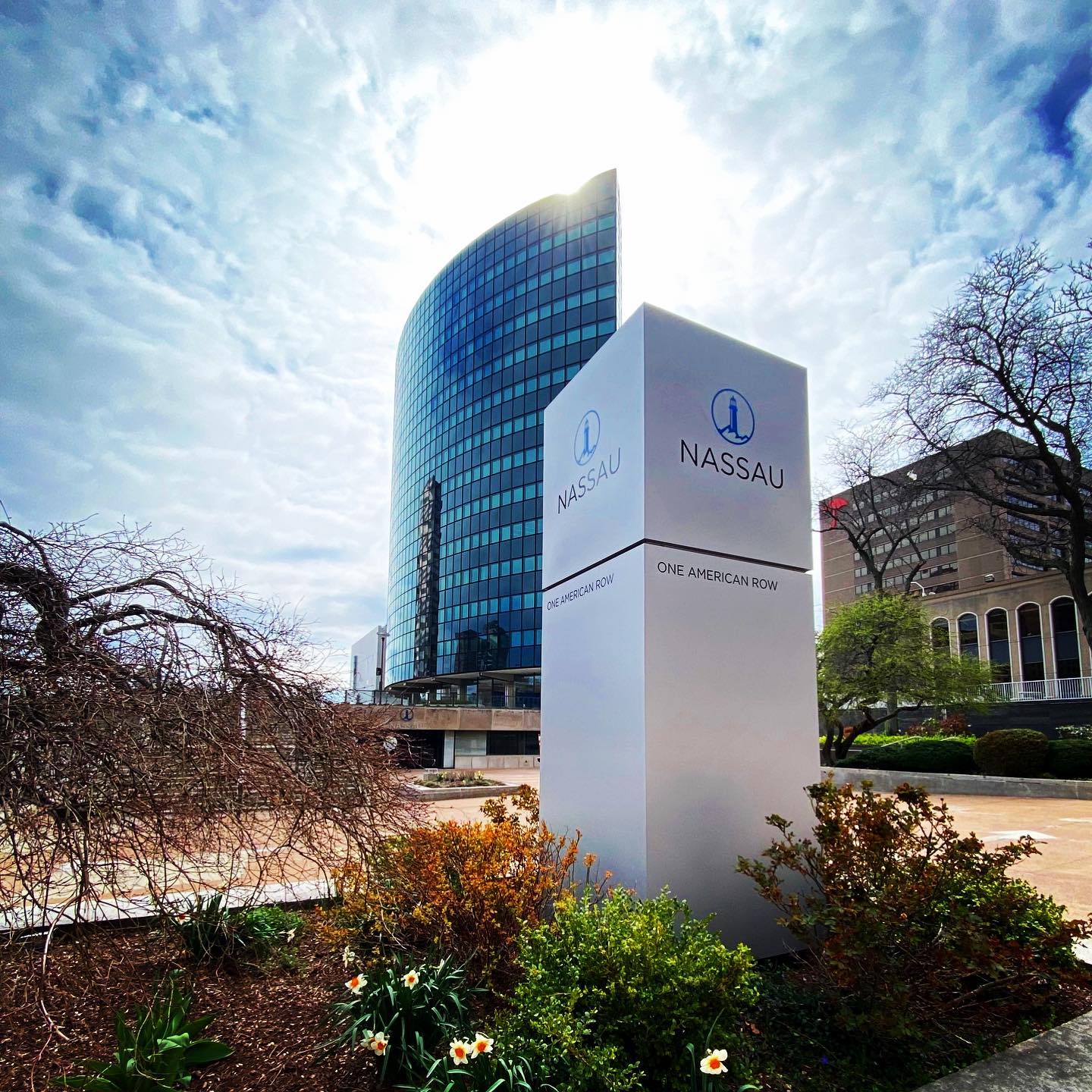 Signage typically comes at the end of the rebrand cycle either right before or right after the new company branding has been made public. Both of these approaches create a unique set of challenges with capacity, timing, and discreteness being major factors in the execution.
At Lauretano Sign Group, we take your new logo and guidelines and help you develop a family of signs that is built around the brand and feel. We are a Worldwide Sign vendor with over seven decades of experience, so our main focus is to create a sign program that complements the new image but is also manageable across multiple cities, states, and countries.
As we develop your new family of signs, we work on site surveys where we take an inventory of all signs on the exterior and interior of the property. We then put together a plan on how to handle removal, necessary wall repairs where applicable, and installation of signage based on customer preferences.
A typical individual site rebrand follows a couple of steps:
Inventory surveys
Permitting where applicable
Production
Removal
Wall repair where applicable
Install of new signage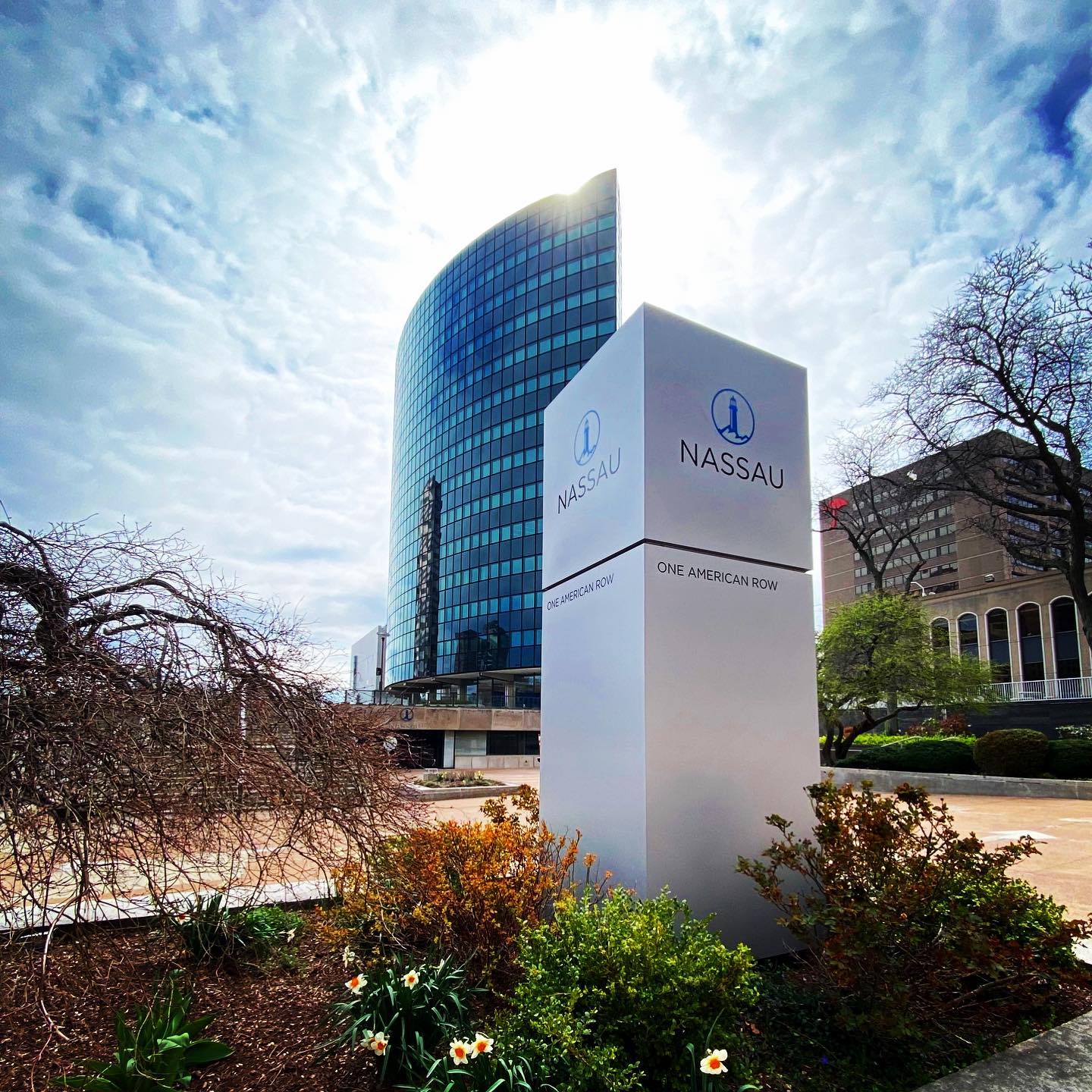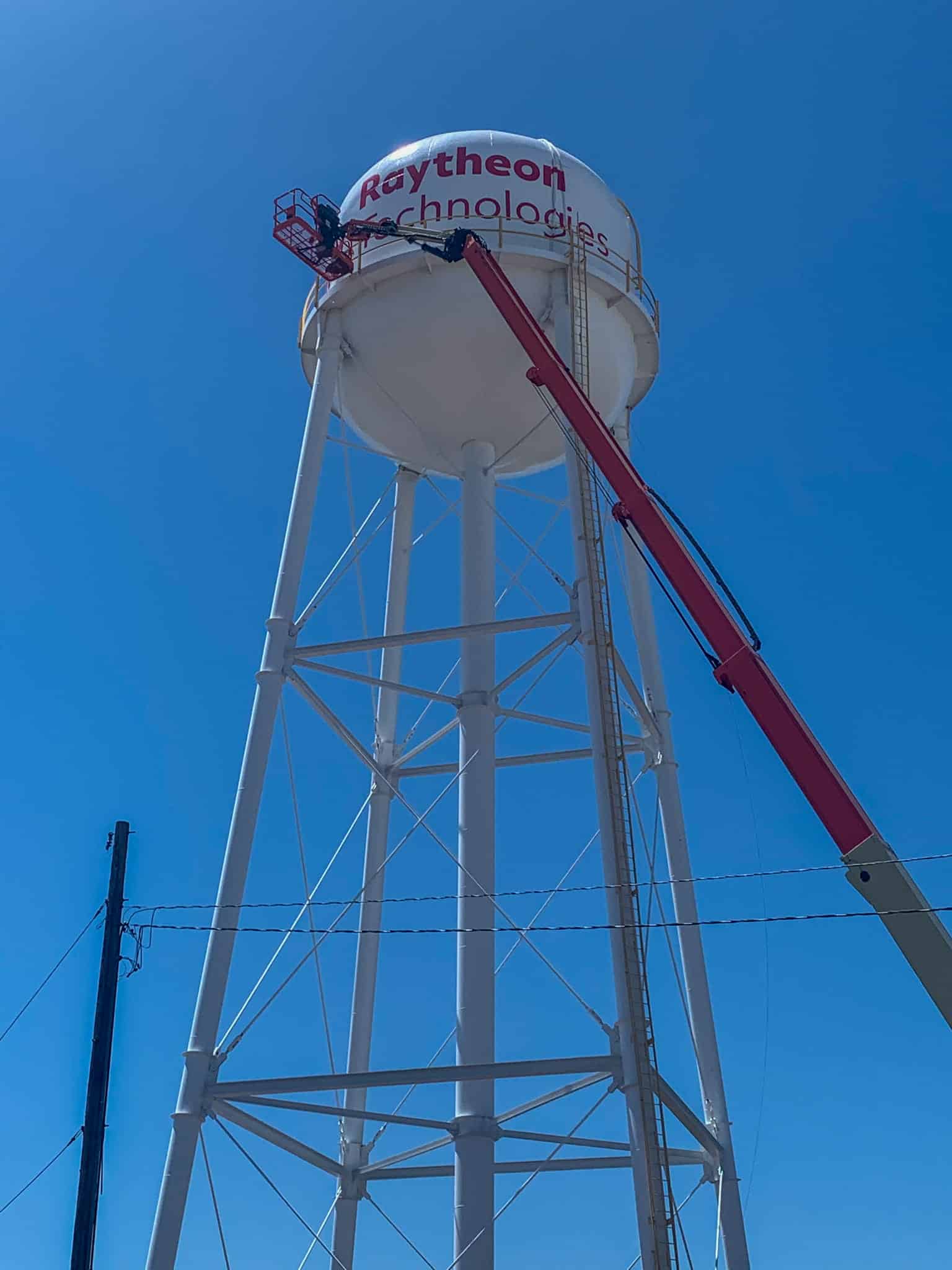 Worldwide Network of
Sign Installers
Worldwide Network of
Sign Installers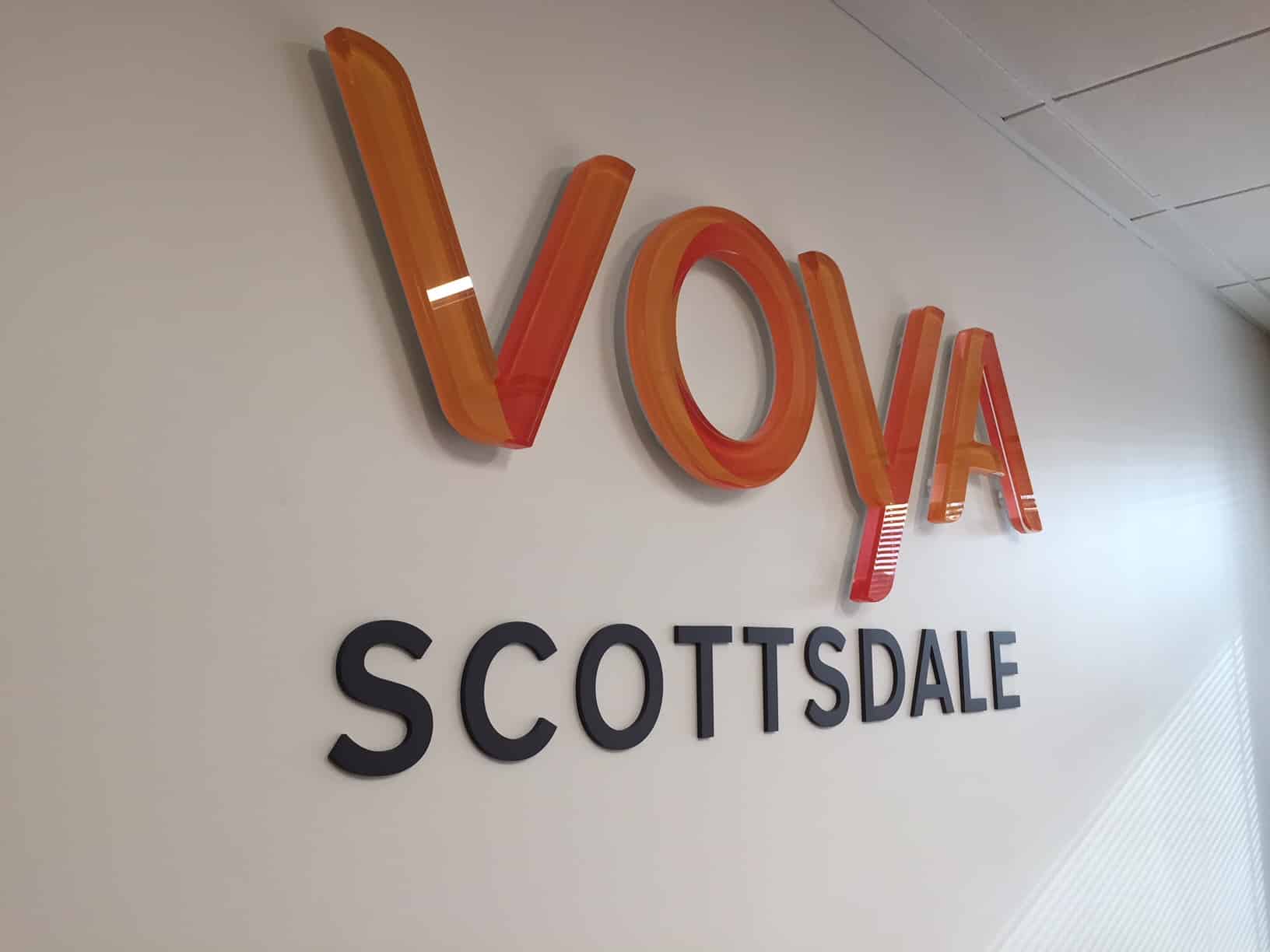 Some clients choose to unveil their new brand all at once – whether it is online, in the news, or at their physical locations. If that is the case new signage gets installed and covered until a scheduled unveiling. Our network of vetted sign installers Worldwide gives us a unique advantage to coordinate such unveils at hundreds of sites Worldwide.
Even though the sign rebrand process seems straightforward, each is unique with its own set of challenges. Our most recent example being the Raytheon Technologies rebrand where every single installer had to undergo stringent background and security checks in order to be allowed on site. There were set rules on both when and how the work could be performed and documented.
Our list of rebrands:
Webster Bank
Key Bank
Allegiance Trucks
VOYA
Aetna
Cigna
The Hartford
UTAS
Collins Aerospace
Raytheon Technologies
OTIS
Carrier
United Health Care
Ion Bank
Nassau
XL
Quadient
WORKING FOR A BRIGHTER TOMORROW
Arrange A
FREE Consultation
Lauretano Sign Group's global network provides a cost-effective and reliable method for managing multi-location sign programs.
1500+ Clients Served
Lauretano Sign Group is one of the largest manufacturers of custom signage in the country.
25 Awards Won
Lauretano Sign Group was awarded the Kirk L. Brimley Service Award - the sign industry's highest honor.
150 Countries
Lauretano Sign Group was chosen as the signage provider for Raytheon Technologies spanning 39 countries as well as 34 states.
Book Your Free Consultation
We are one of the largest signage companies in the United States ready to handle projects large and small, locally and internationally.
Our Featured Clients
With over 75 years of successful experience, Lauretano Sign Group stands ready to help your project go from concept to completion