Virtus Investment Partners
In 2019, Virtus Investment Partners took over the top two floors of the iconic Gold Building located at 1 Financial Plaza in Hartford, CT. Lauretano Sign Group was contracted to design, manufacture and install new signs for the building given our long-standing record of being the most experienced sign vendor for Hartford's high-rise signage.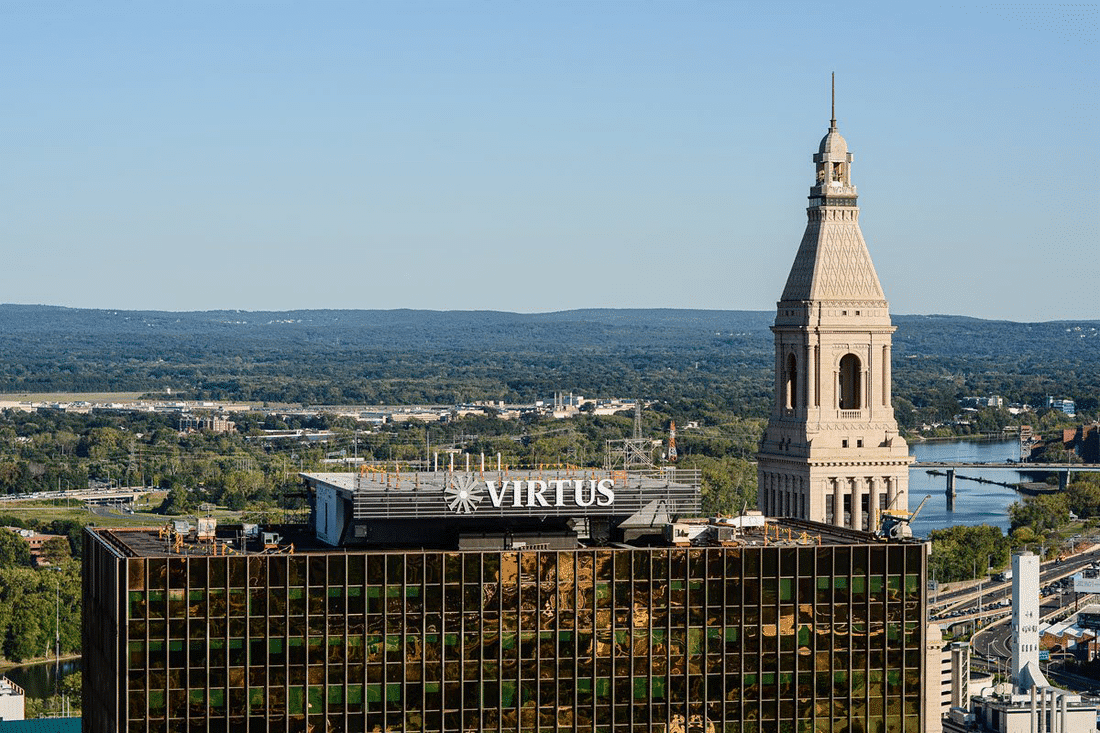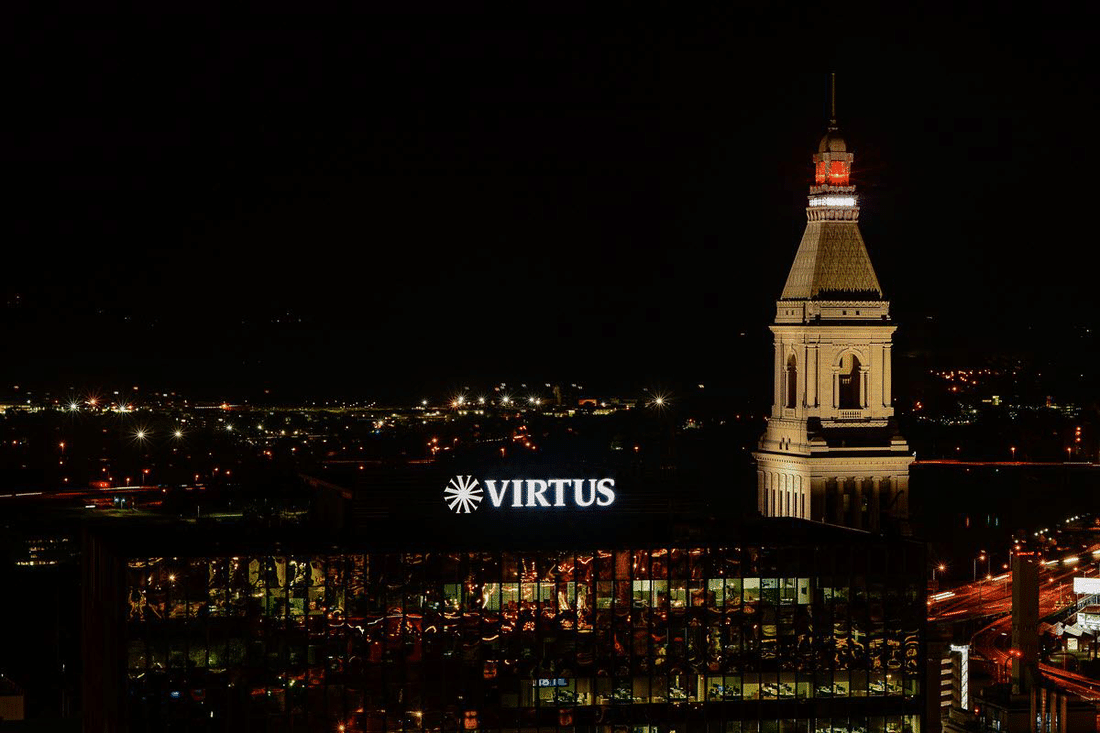 This was a challenging project given the fact that the client requested the signs to be installed on the East and West elevations of the building mounted to a helipad built by United Technologies in 1975. UTC occupied most of the building as its headquarters until 2015. To make matters even more challenging, the window-washing rig is parked under the helipad. To enable the rig to be deployed, a 30' section of the sign had to incorporate a mechanism for a garage door style swinging structure. The swinging structure had to be designed using custom made electric screw drives that open and close at the press of a button and lock in place both in the open and closed positions. All at 300' above the ground! ​
Ten months from when the new Virtus logo, accompanying the company's move, was unveiled to the last day of install and with many challenges along the way, Lauretano Sign Group is proud to once again contribute to Hartford's beautiful cityscape.
All videos and photos provided by Virtus.
Latest News
GET THE LATEST UPDATES ABOUT OUR NOTABLE PROJECTS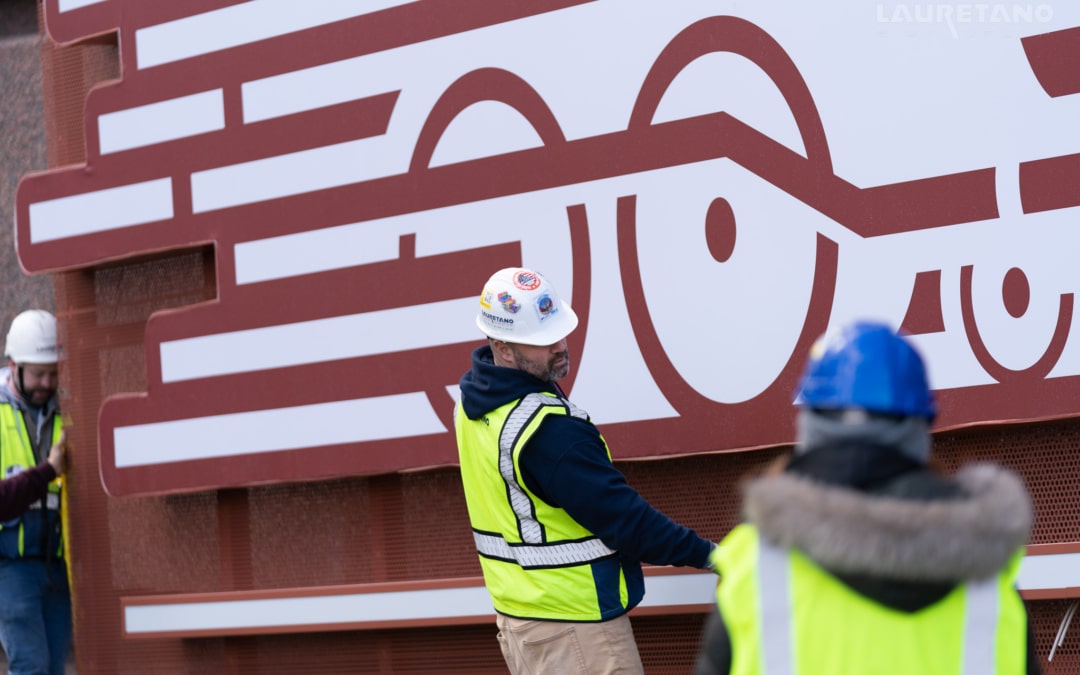 Towards the end of last year, the Hartford Steam Boiler Inspection and Insurance Company...
read more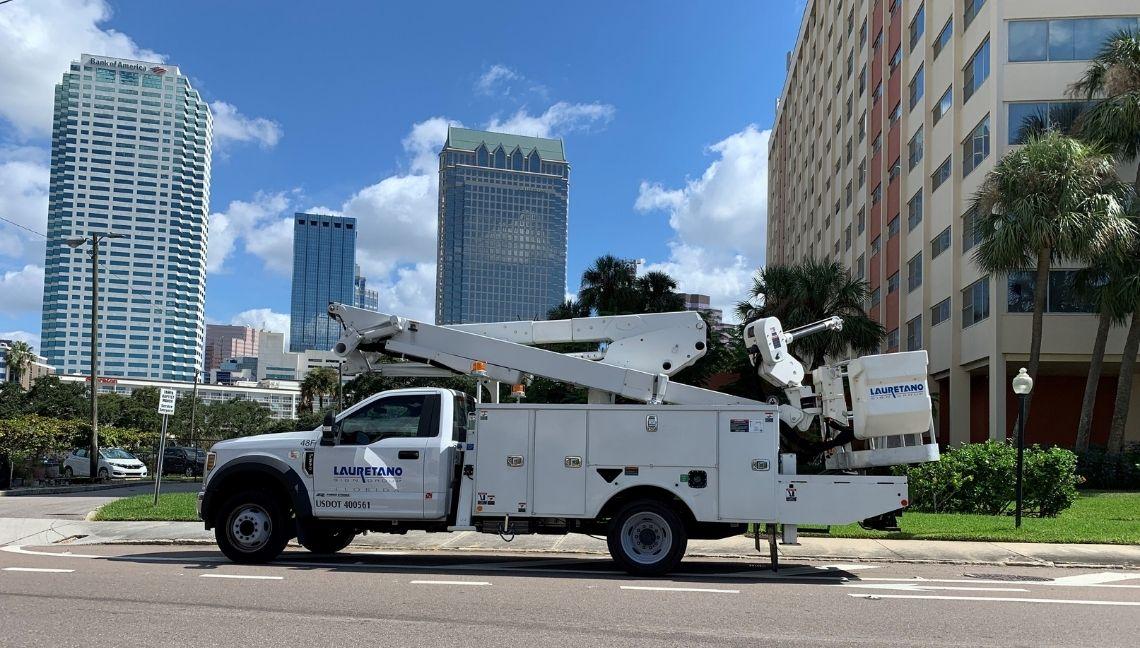 Having a dedicated installation crew in our Orlando office provides the prompt...
read more